El Yucateco's XXXTRA Habanero Hot Sauce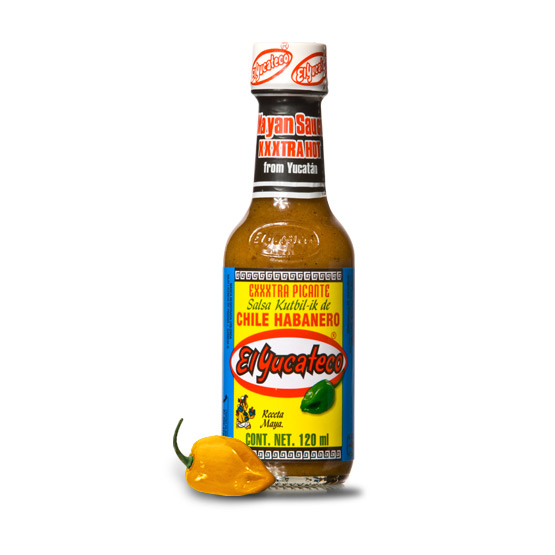 Heat Scale
Heat level is an approximation of the Scoville Unit Rating. It's a measure of capsaicin, the chemical in peppers responsible for their heat.
WE rescued this recipe from the culinary traditions of the ancient Mayan civilization, hence the name "Kutbil-Ik" Mayan word meaning "crushed chili".
This special edition sauce was awarded in the U.S.A. by the "Fiery Foods Magazine".
Add a few drops of this hot sauce to your favorite meal to experience its explosive taste and eXXXtra heat
Brand:
El Yucateco
Heat Scale:
7
Weight:
0kg
Availability:
In Stock
or 4 interest free payments of 25% on orders over $50
Learn more
Previously PartPay
Back ToHot Sauces