Melbourne Hot Sauce -  Chipotle & Cayenne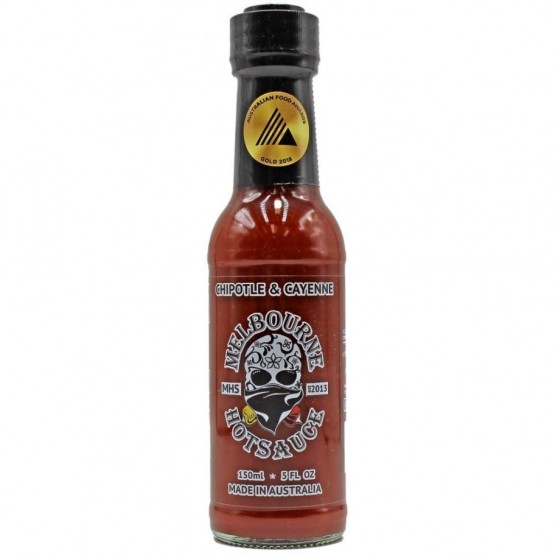 Heat Scale
Heat level is an approximation of the Scoville Unit Rating. It's a measure of capsaicin, the chemical in peppers responsible for their heat.
Chipotle & Cayenne 150ml medium heat level 4/10
Mexico meets Louisiana to create one of our most popular all purpose table condiments. Splash it on tacos, enchiladas, tortas, gumbo, bacon & eggs.
Gluten & dairy free. Vegan friendly.
Hand crafted small batch hot sauce made in Port Melbourne, Australia
Made using high quality natural ingredients with no added artificial colours, preservatives, sulphites, extracts or thickeners
Ingredients:
Ingredients: Chipotle, Cayenne, Red Wine Vinegar, Tomato, Smoked paprika, All spice, Garlic, Onion, Salt, Pepper, Sugar
or 4 interest free payments of 25% on orders over $50
Learn more
Previously PartPay
Back ToChipotle