Ass Kickin' Wing Sauce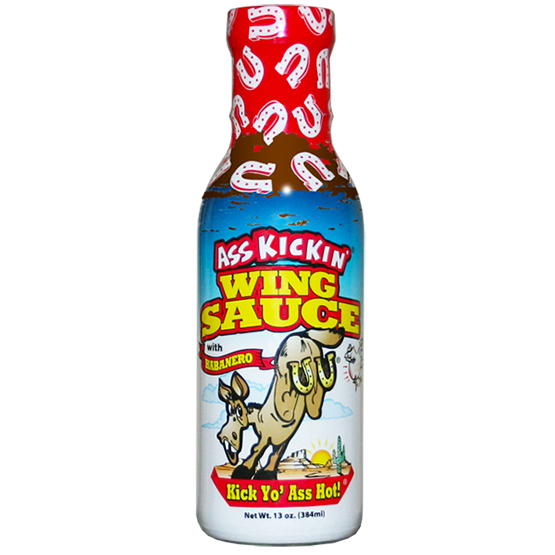 Heat Scale
Heat level is an approximation of the Scoville Unit Rating. It's a measure of capsaicin, the chemical in peppers responsible for their heat.
Ass Kickin' Wing Sauce, 12oz
A delicious upgrade from your average Buffalo wing sauce, Southwest Specialty Foods' Ass Kickin' Wing Sauce is loaded with spiscy heat from real Cayenne and Habanero peppers. Butter, garlic, and vinegar round out the flavor of this excellent hot wing sauce that will be perfect at your next "Ass Kickin'" tailgate party.
Brand:
Ass Kickin'
Heat Scale:
5
Weight:
0kg
Availability:
In Stock
Ingredients:
Water, Vinegar, Food Starch, Salt, Cayenne Pepper, Habanero Pepper, Butter Flavor, and Garlic.
or 4 interest free payments of 25% on orders over $50
Learn more
Back ToSauces & Marinades