Jack Ass Hot Sauce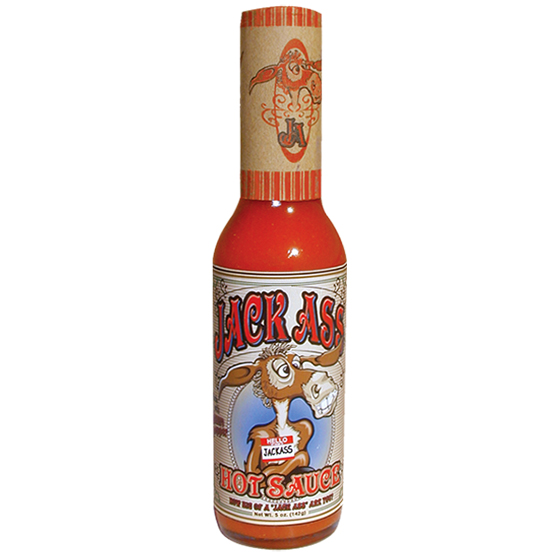 Heat Scale
Heat level is an approximation of the Scoville Unit Rating. It's a measure of capsaicin, the chemical in peppers responsible for their heat.
Jack Ass Hot Sauce, 5oz
Brought to you by Southwest Specialty Foods, Jack Ass Hot Sauce is a medium-heat pepper sauce that features real Jalapenos, vinegar, garlic, and spices. For those who can handle much heat, one taste of this sauce could very well have them acting a fool. For seasoned chiliheads, this makes a delicious and flavorful sauce with just enough heat to punch up eggs or fish tacos.
Brand:
Ass Kickin'
Heat Scale:
5
Weight:
147ml
Availability:
In Stock
Ingredients:
Water, Jalapeno Pepper, Vinegar, Salt, Xanthan Gum, Garlic, and Spices
or 4 interest free payments of 25% on orders over $50
Learn more
Previously PartPay
Back ToJalapeno