Melbourne Hot Sauce -  Chipotle BBQ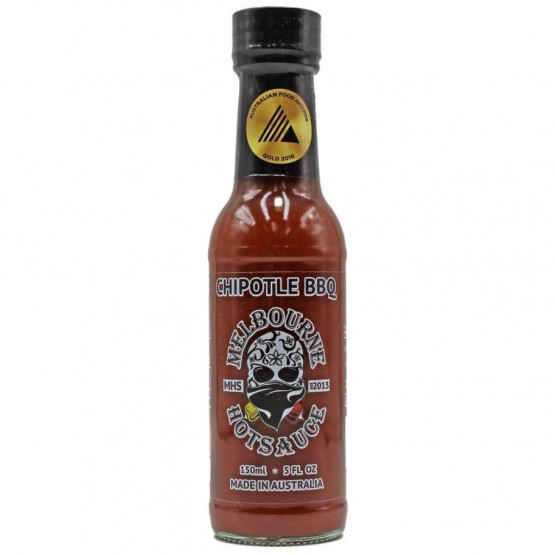 Heat Scale
Heat level is an approximation of the Scoville Unit Rating. It's a measure of capsaicin, the chemical in peppers responsible for their heat.
Chipotle BBQ 150ml mild heat level 1/10
Classic St Louis style BBQ sauce with a slight hit of smokey chipotle. Perfect as a baste, marinade or mop for all your favourite barbecue meats & Veg like pork ribs, brisket, chicken wings, beef ribs & grilled corn.
Gluten & Dairy free. Contains 100% Australian Honey
Hand crafted small batch hot sauce made in Port Melbourne, Australia
Made using high quality natural ingredients with no added artificial colours, preservatives, sulphites, extracts or thickeners
Ingredients:
Ingredients: Tomato, Molasses, Chipotle, Worcestershire, Honey, Cider vinegar, Garlic, Mustard, Spices, Salt.
or 4 interest free payments of 25% on orders over $50
Learn more
Previously PartPay
Back ToChipotle