Franks Red Hot Original Hot Sauce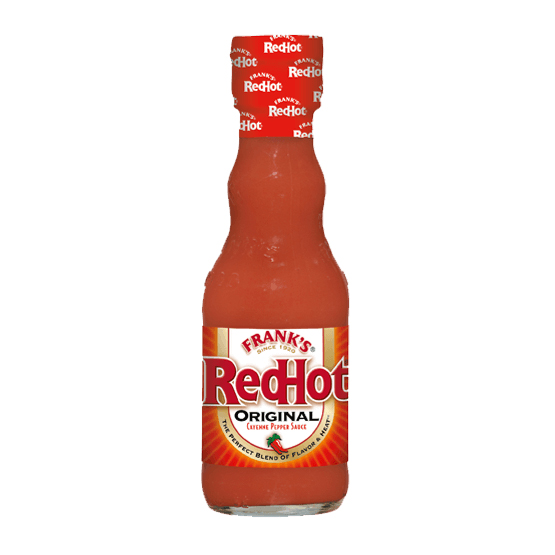 Heat Scale
Heat level is an approximation of the Scoville Unit Rating. It's a measure of capsaicin, the chemical in peppers responsible for their heat.
Frank's Red Hot Original Hot Sauce, from USA
Franks Hot Sauce - The sauce with a surge of flavor. Original Red-Hot hot sauce is made with a premium blend of aged cayenne peppers that add a kick of heat and a whole lot of flavor to your favorite foods. It's a recipe that's delivered a thrill and a bite for over 80 years.
Brand:
Franks
Heat Scale:
5
Weight:
147ml
Availability:
In Stock
Ingredients:
Aged Cayenne Red Peppers, Distilled Vinegar, Water, Salt And Garlic Powder
or 4 interest free payments of 25% on orders over $50
Learn more
Previously PartPay
Back ToHot Sauces