El Yucateco's Red Habanero Hot Sauce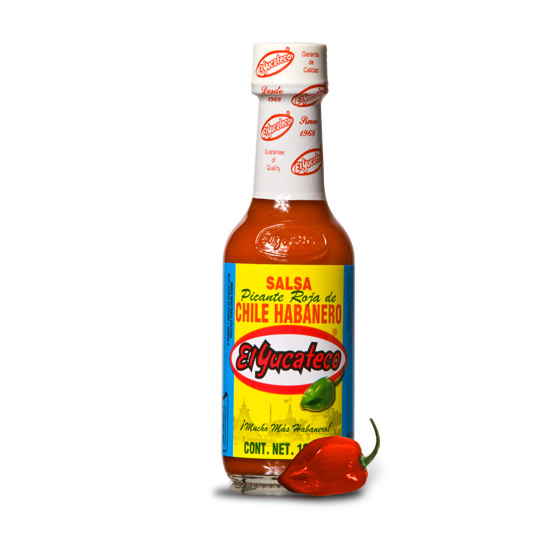 Heat Scale
Heat level is an approximation of the Scoville Unit Rating. It's a measure of capsaicin, the chemical in peppers responsible for their heat.
El Yucateco's Red Habanero Hot Sauce is elaborated with our classic recipe, based on habanero peppers, red tomatoes and a selection of fine spices and seasonings. Its unique consistency and fiery flavor will satisfy even the strictest palate.
It is ideal to go with any kind of seafood. Savor a shrimp cocktail with a few drops of this delicious hot sauce or prepare a traditional Bloody Mary with a twist, a spicy Michelada or a Sangrita with Tequila.

Best Before : July 2018
Brand:
El Yucateco
Heat Scale:
5
Weight:
0kg
Availability:
In Stock
or 4 interest free payments of 25% on orders over $50
Learn more
Back ToHot Sauces