El Yucateco's Chipotle Hot Sauce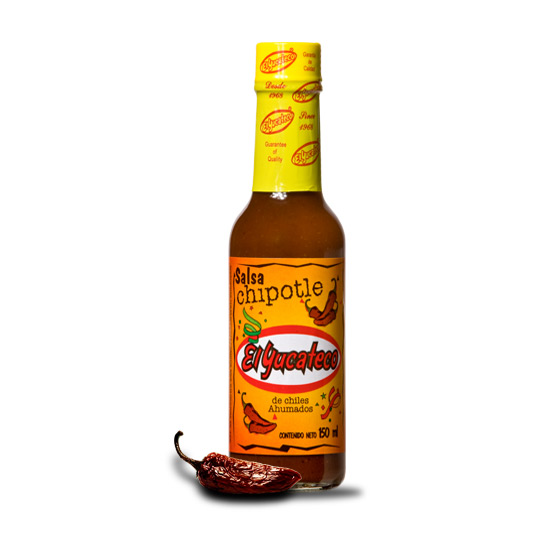 Heat Scale
Heat level is an approximation of the Scoville Unit Rating. It's a measure of capsaicin, the chemical in peppers responsible for their heat.
The most recent addition to EL YUCATECO family.
It is made from a rich blend of naturally smoked chipotle peppers and corn syrup.
Its smoky, sour-sweet flavor is sure to tantalize your senses.
Use it to marinate chicken fajitas or to prepare a tangy dipping sauce for shrimp, vegetables, and more.
Brand:
El Yucateco
Heat Scale:
5
Weight:
0kg
Availability:
In Stock
or 4 interest free payments of 25% on orders over $50
Learn more
Back ToHot Sauces